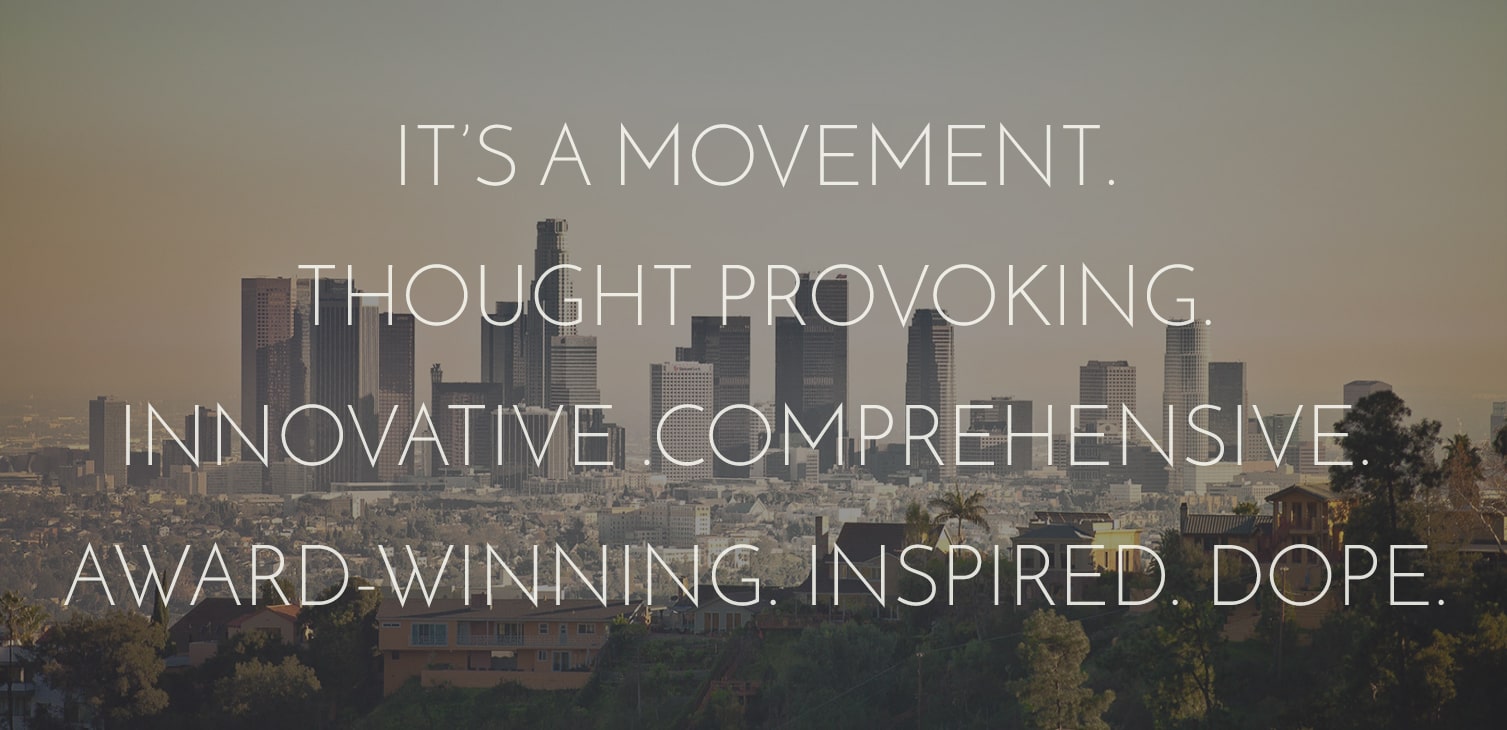 PLUS ONE society is an esteemed social impact agency, proudly owned by a Black woman, and recognized for its exceptional work in comprehensive brand, marketing, campaign and event strategies. Our core focus is to promote positive narratives and genuine solutions to urgent social justice issues.
At PLUS ONE society, we create meaningful connections with influential figures, such as artists, athletes, and organizations like Common, Giannis Antetokounmpo, and the NFL to foster transformative experiences. We believe in the power of sports and entertainment to bridge cultures, challenge perspectives and drive progressive action.
Collaborating closely with our clients and partners, we channel the inherent influence of sports and entertainment towards generating tangible and sustainable impact. Our effort extends beyond awareness, seeking to effect change at a systemic level, including policy reform.
Together, we strive to create moments of proximity that inspire hearts and minds, igniting a collective journey towards justice.
"Empathy is a derivative of connection." 
– Kristen Renee Ingram, CEO
"Kristen is a game changer and consistently makes those around her better. She is incredibly effective at maximizing her individual contributions while operating in a team oriented environment. Kristen understands the importance of achieving results and to do so in a manner that others respect and admire."
"We could have spent years trying to manufacture a fraction of the expertise that Kristen brought to the table and partnership. We had a vision for the impact we wanted to make in the lives of system-impacted individuals and families but needed Kristen's talents, experience, grit and touch in order to get there. She is a giant in the space and we are indebted for her contributions to the Celtics organization and Boston community!"
"Kristen's event production experience, leadership and commitment were invaluable to the historic success of IMAGINE JUSTICE and an integral part in creating a platform for ARC and Common, along with other artists/activists, to advocate for prison reform in California."
"Kristen has the unique ability to bring together diverse people interested in amplifying brands that improve society and the lives of others. She recognized Vincent Country's intentional values of faith, family and food, and aligned them with altruistic influencers to maximize our impact."
"The best part of working with Kristen as the Producer of COMMON's Imagine Justice Community show in Sacramento CA, was her ability to anticipate what needed to be done and handle it, before I even knew it! We made history with the rally and free concert for 30,000 people in front of the State Capitol to support criminal justice reform. And we could NOT have done it without Kristen's expertise and leadership."
"When professionalism meets purpose it creates an atmosphere that borders perfection. This incredible woman has a gift of connectivity-she connects the thoughts, desires and needs of everyone she works with flawlessly making them feel truly comfortable."
"Kristen has an incredible ability to bring vision into reality. She creates unique, immersive experiences that leave people inspired and filled with purpose. Her ability to conceive and build brands around our criminal justice campaign in order to spark social change and harness the impact potential of our audience is unlike anything I've ever seen. We are very fortunate for Kristen and her team's efforts."
"Kristen Ingram is a visionary. She and the PLUS ONE team bring creativity and expertise to the intersection of sports, entertainment and impact. Her passion for people and commitment to driving change produces transformative experiences, like the Play for Justice program that brings together incarcerated communities and NBA teams across the country."
As a boutique purpose-driven agency, our motivation lies not in production or profit, but in the pursuit of integrity and impact. We are deeply committed to making a difference in the lives of people, transforming systems, and shaping culture for the better. Our focus goes beyond monetary gains; we prioritize the values and principles that drive meaningful change.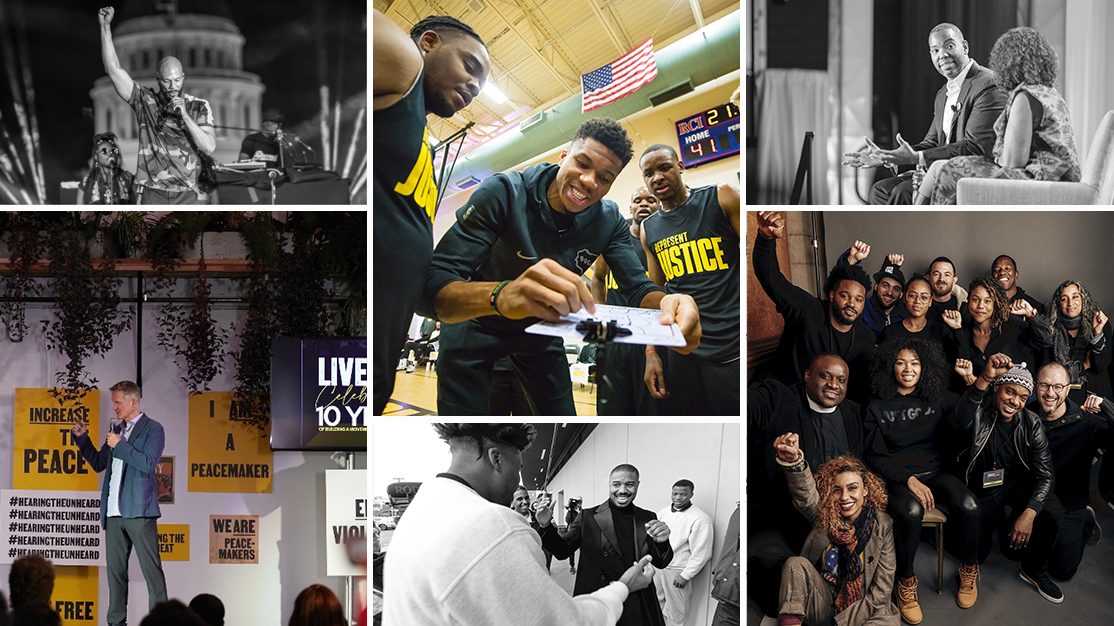 With our headquarters in Los Angeles, a satellite office in Portland, and an upcoming location in Brooklyn (opening in 2024), our agency offers comprehensive global business solutions. We have expertise in the following key areas:
Campaign Ideation & Execution: We excel at developing creative and impactful campaigns, from conceptualization to execution, that resonate with target audiences and drive meaningful engagement.
Marketing & Partnerships: Our expertise lies in strategic marketing and forging valuable partnerships, both in business-to-business (B2B) and business-to-consumer (B2C) contexts. We help our clients maximize their reach and achieve their marketing objectives.
Brand Development & Content Creation: We assist in shaping compelling brands through meticulous development and engaging content creations. Our goal is to craft authentic narratives that connect with audiences and amplify our clients' message.
Advocacy & Justice Advisement: We provide expert guidance and consultation on advocacy initiatives, helping clients navigate complex social justice issues and develop effective strategies for meaningful impact.
Racial Equity Programming & Planning: Our agency specializes in creating and implementing programs and initiatives that promote racial equity. We work with clients to develop comprehensive plans that address systemic inequalities and foster inclusive environments.
Virtual Event & Live Show Production: We offer expertise in producing virtual events and live shows that captivate audiences and deliver exceptional experiences. From concept design to technical execution, we ensure seamless and engaging productions.
Experiential & Immersive Events: Our agency designs and delivers experiential and immersive events that leave a lasting impact. We strive to create unique experiences that inspire, educate, and spark meaningful conversations.
With our diverse range of services, we are well-equipped to meet the dynamic needs of businesses globally and help them achieve their objectives with purpose and innovation.
PLUS ONE society is recognized by the City of Los Angeles as a certified Minority/Woman Business Enterprise.